Tax Services
Let J.E. Robinson in Pittsburgh, PA save you time and money throughout the year. Our comprehensive tax services cover all of your planning, preparation and tax filing needs. Go on living your life while we focus on maximizing your savings under continuously changing laws and regulations.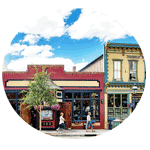 SMALL BUSINESSES TAX SERVICES
GROW YOUR BUSINESS. OUTSOURCE YOUR TAXES.
Want to spend more time on your business and less time figuring out how much to pay the government? Our Small Business Tax Services are designed to save you time and money. We can streamline financial reports to our Pittsburgh office and assume your tax responsibilities quickly and easily. Stop wondering if your tax bill could be lower and get a free quote from J.E. Robinson today.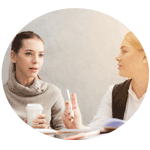 TAX SERVICES FOR INDIVIDUALS
KEEP MORE OF YOUR HARD EARNED INCOME
Preparing your own income tax return can be exhausting and sometimes costly when mistakes are made. Let us introduce you to the benefits of using a professional tax preparer. With our expertise and technology, you pay the minimum tax bill required by law. No exceptions.
____________
Protecting your business profits or personal wealth requires more than a deduction checklist. You need a comprehensive tax plan. We'll keep you informed of new opportunities within your industry, and ideal times to shift strategies based on changing tax laws and regulations.
____________
When you choose J.E. Robinson for local, state and federal tax preparation, you can rest easy knowing that your tax return is prepared correctly with maximum savings guaranteed. Our seasoned accountants go beyond the limitations of online filing software to ensure that no deduction or credit is overlooked.
IRS PROBLEMS – LIENS, BACK TAXES & OTHER DISPUTES
____________
It can take the IRS years to zero in on you or your company for back taxes. But once they do, they are relentless in their efforts to collect all money owed. Among our comprehensive tax services, we offer IRS Dispute Resolution. Whether you're dealing with a tax lien, owe back taxes, or have other tax-related disputes, our Pittsburgh accounting pros are here to resolve your tax problems.
GET YOUR FREE QUOTE
We make tax services affordable for everyone.
Let's get you once step closer to fast, friendly, and accurate tax services. To receive a free quote, enter a few details in the form above or call