Pittsburgh Accounting Firm
J.E. Robinson Company is a Pittsburgh based accounting firm. For 60 years, we've been dedicated to providing the financial management services individuals and small businesses need to thrive. From management reports and financial statements to tax preparation and payroll, our knowledgeable team is ready to serve your bottom line.
Use your best estimates for the year ahead to determine how to complete Form W-4 so you don't have too much or too little federal income tax withheld.
____________
Let J.E. Robinson eliminate the burden of tax season. Our tax professionals know the challenges of filing for individuals, sole proprietorships, corporations, trusts, limited liability companies, and estates. No matter your situation, we'll minimize your tax liability year after year.
____________
Run your Business. Let us handle your payroll challenges. Because we offer flexible payroll solutions plus reliable support, giving your employees a regular paycheck has never been so simple.
____________
Looking for an accurate accounting of your company's financial position? Need to do a better job of tracking business performance over time? Our Pittsburgh accounting firm prepares detailed balance sheets, income statements and cash flow statements. Most notably, we do our reporting at an affordable cost to small business owners.
____________
We're not just a Pittsburgh accounting firm; we're a vital management resource to business owners, managers, CEOs, and entrepreneurs. Move confidently toward sustained profits with operational support from experienced accountants using today's smartest tech solutions.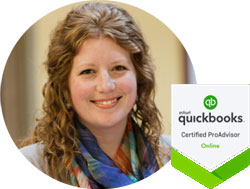 MEET OUR Pittsburgh ACCOUNTING PROS
Accounting is more than number crunching. It's about helping you build solid foundations so you can reach your financial goals. Get to know our dynamic team of Pittsburgh Accountants.
SERVING PITTSBURGH SINCE 1959
In 1959 J.E. Robinson began handling accounts for a niche of independently owned gasoline stations in Western Pennsylvania. Now in our second generation of family ownership, we are a female-owned accounting firm with successful clients in almost every business sector.