Thank you for your interest in joining the J.E. Robinson Client Referral Program. Please note that this program is for current clients using our payroll services who would like to earn up to a $2,500 credit towards yearly payroll costs.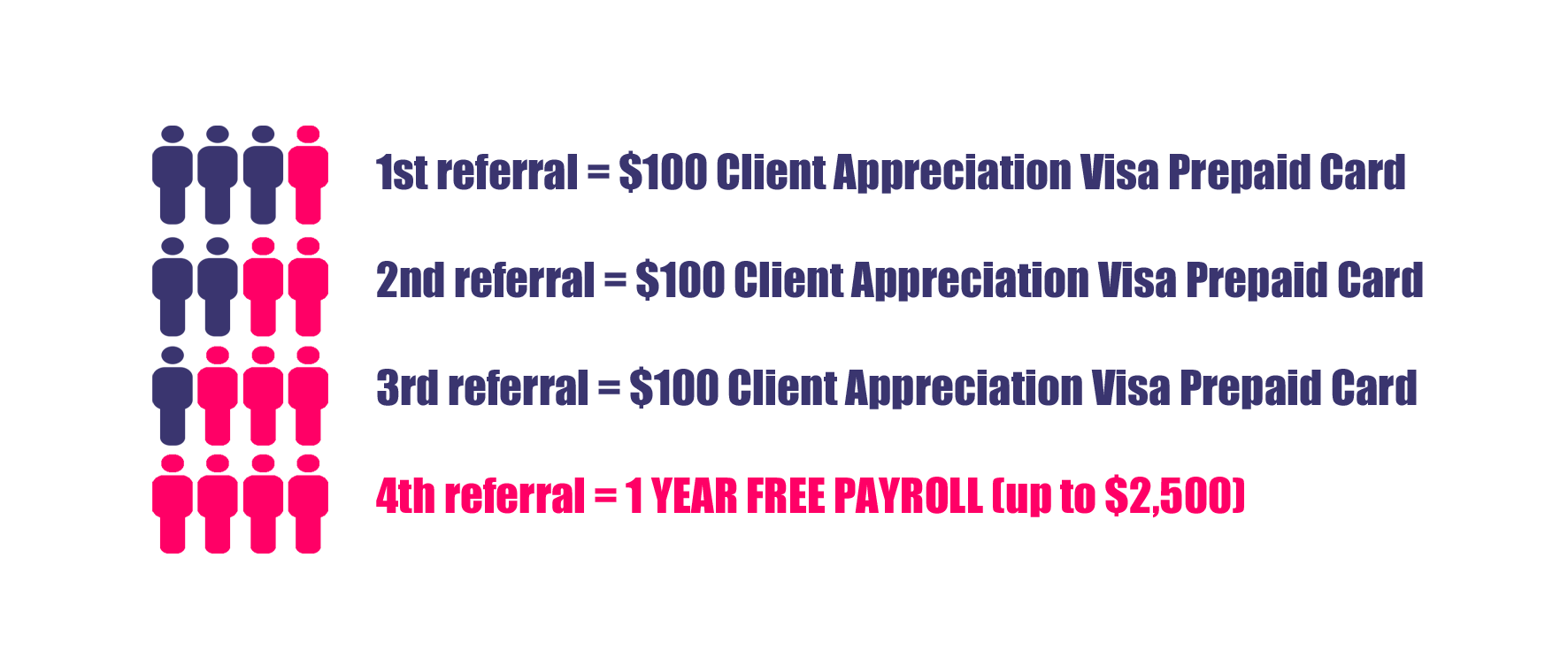 How does our Referral Rewards Program work?
Simply refer businesses who become annual payroll clients and you'll earn a $100 virtual or physical Client Appreciation Visa® Prepaid Card for each of your first three referrals. With the fourth referral, you'll earn one year of FREE payroll up to $2500!
[et_pb_bambi_blurb admin_label="Value Icon" _builder_version="3.0.100″ url_new_window="off" use_icon="on" fill_1_icon_color="#ffffff" fill_2_icon_color="rgba(255,255,255,0.85)" fill_3_icon_color="rgba(255,255,255,0.75)" svg_animation_icon="hover-infinity" hover_animation_icon="bounce" icon_placement="top" animation="left" background_layout="light" header_font_size_tablet="51″ header_line_height_tablet="2″ body_font_size_tablet="51″ body_line_height_tablet="2″ use_icon_font_size="on" icon_font_size="45%" url="#" font_icon="%%396%%" background_size="contain" saved_tabs="all" /]
Providing our clients with real value
____________
J.E. Robinson not only helps small businesses like yours pay their employees and taxes, we also guide them toward making smarter management decisions. Regardless of how many employees a business has, J.E. Robinson can be a resource for their short and long term success. As a valued client you already know this and we want to reward you for spreading the word.